the BuckBully is a high strength aluminium pulley designed to be used in conjunction with the popular OX Block (sold separately) for 5/8 or 16 mm synthetic rope.
key features & application
it features a maintenance free sealed bearing, delivering effortless pulling and, side plates that are hard coat anodized and laser etched for long lasting durability.
a great light weight addition to your rigging or rescue kit that wont break your back or budget!
application categories include arborist, climbing & rigging, confined space retrieval, pulleys/blocks/ascenders, rope access, underground / confined space, utility.
the aluminium sheave can accommodate up to a 16 mm rope and the side plate to sheave tolerance is tight enough that p-line or mule tape can be pulled through without getting jammed.
all of this in a lightweight package that can handle loads of up to 11 kN and is easily installed or removed from the rope.
sealed ball bearing pully.
mechanical data
weight: .45 kg
length: 140 mm
width: 114 mm
material: aluminium
diameter of eye: 30.22 mm
sheave diameter: 60.32 mm
weight rating: 11 kN
breaking strength: 44 kN
max rope diameter: 16 mm
other omni/rigging/pulley systems available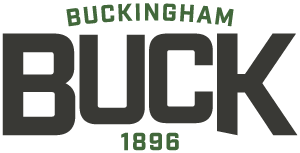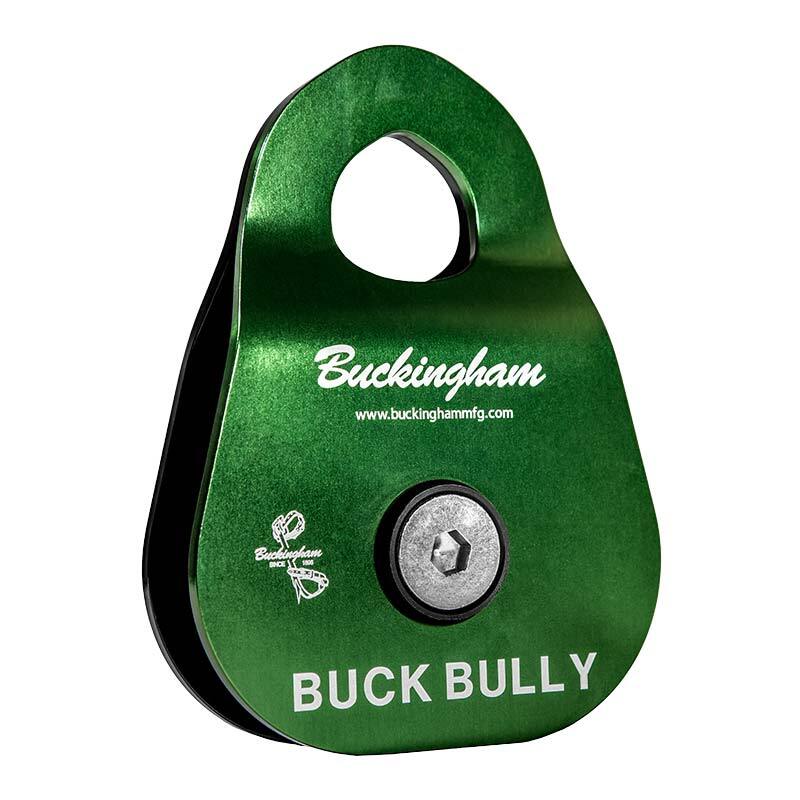 Buckingham MFG BUCKBULLY pulley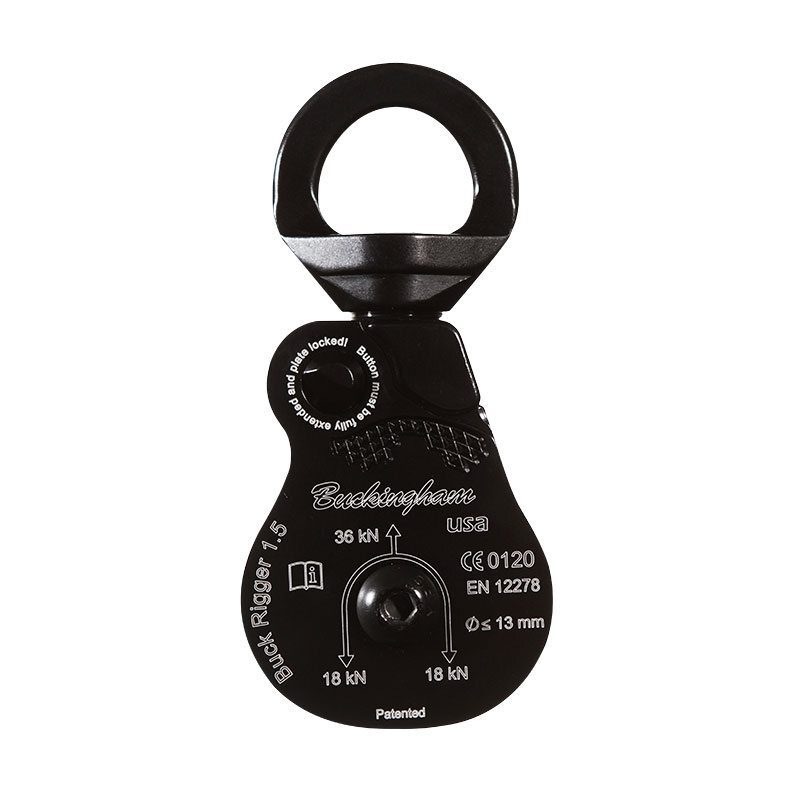 Buckingham MFG BUCKRIGGER single sheave pulley
Buckingham MFG BUCK SIDE SWIVEL heavy-duty single sheave pulley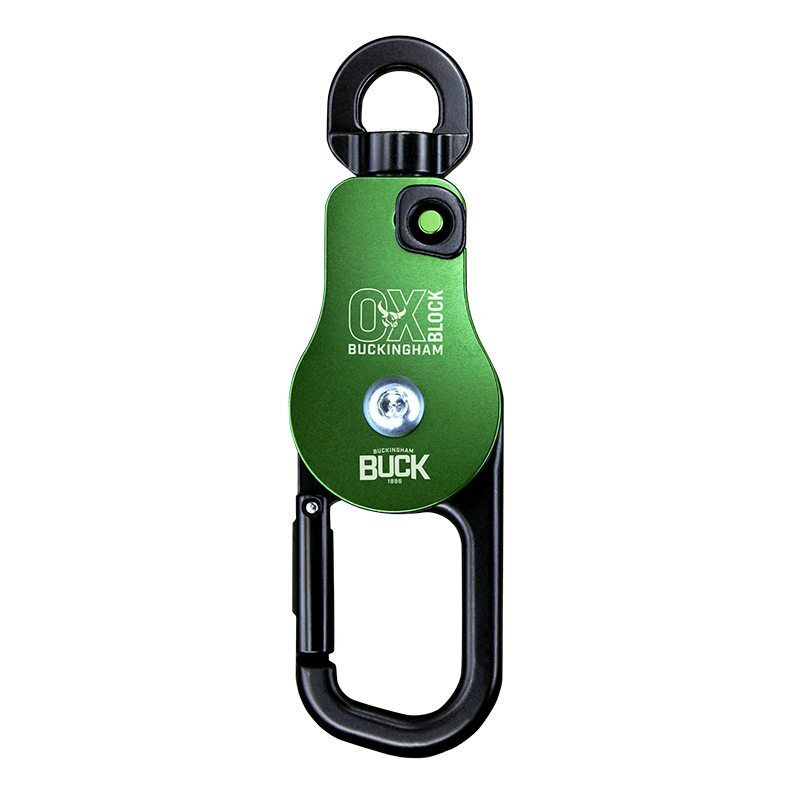 Buckingham MFG OX BLOCK handline shackle hook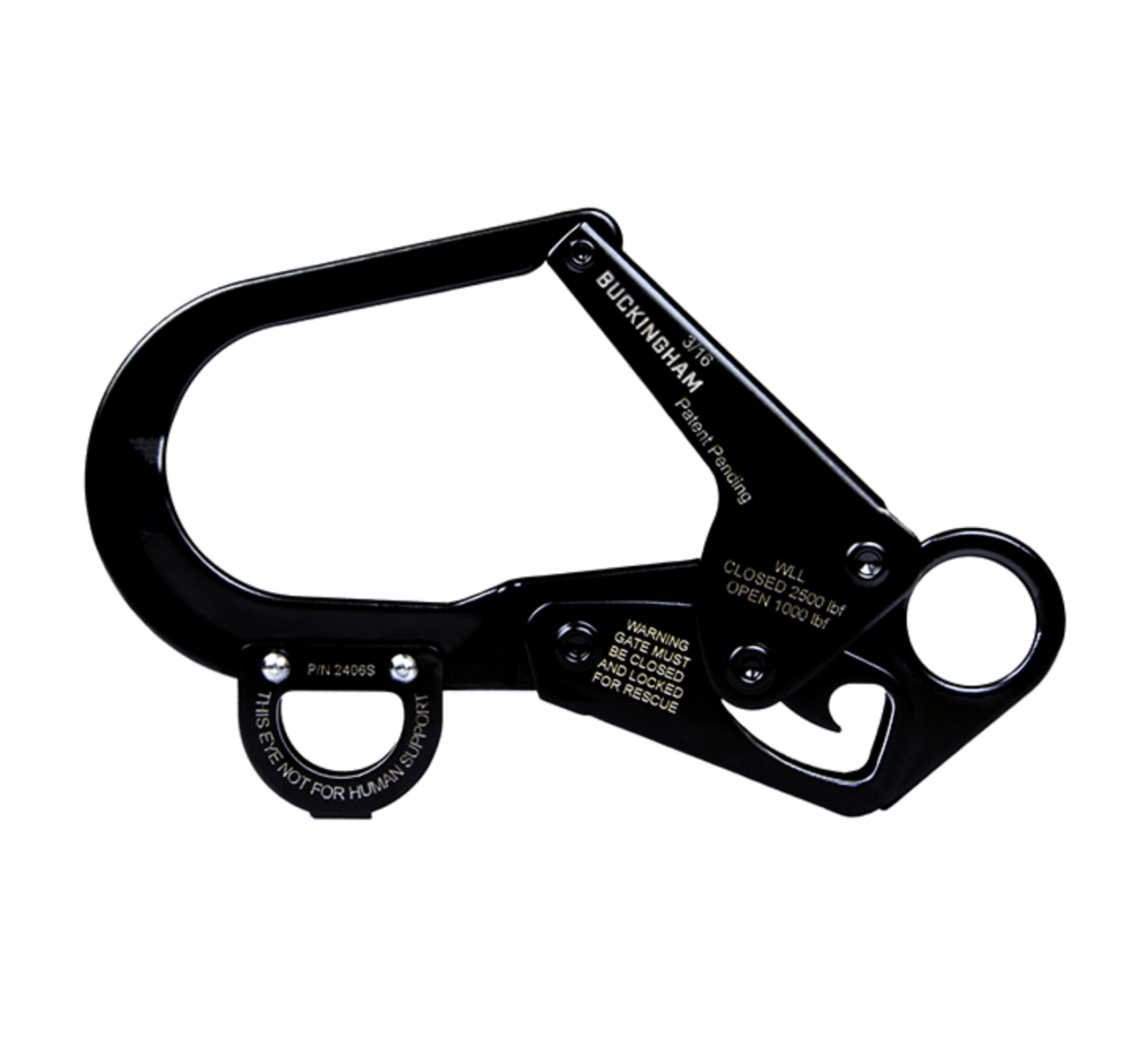 Buckingham MFG OX HOOK handline shackle hook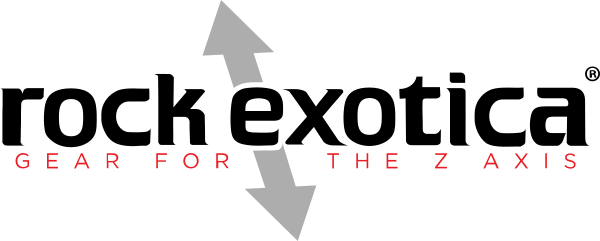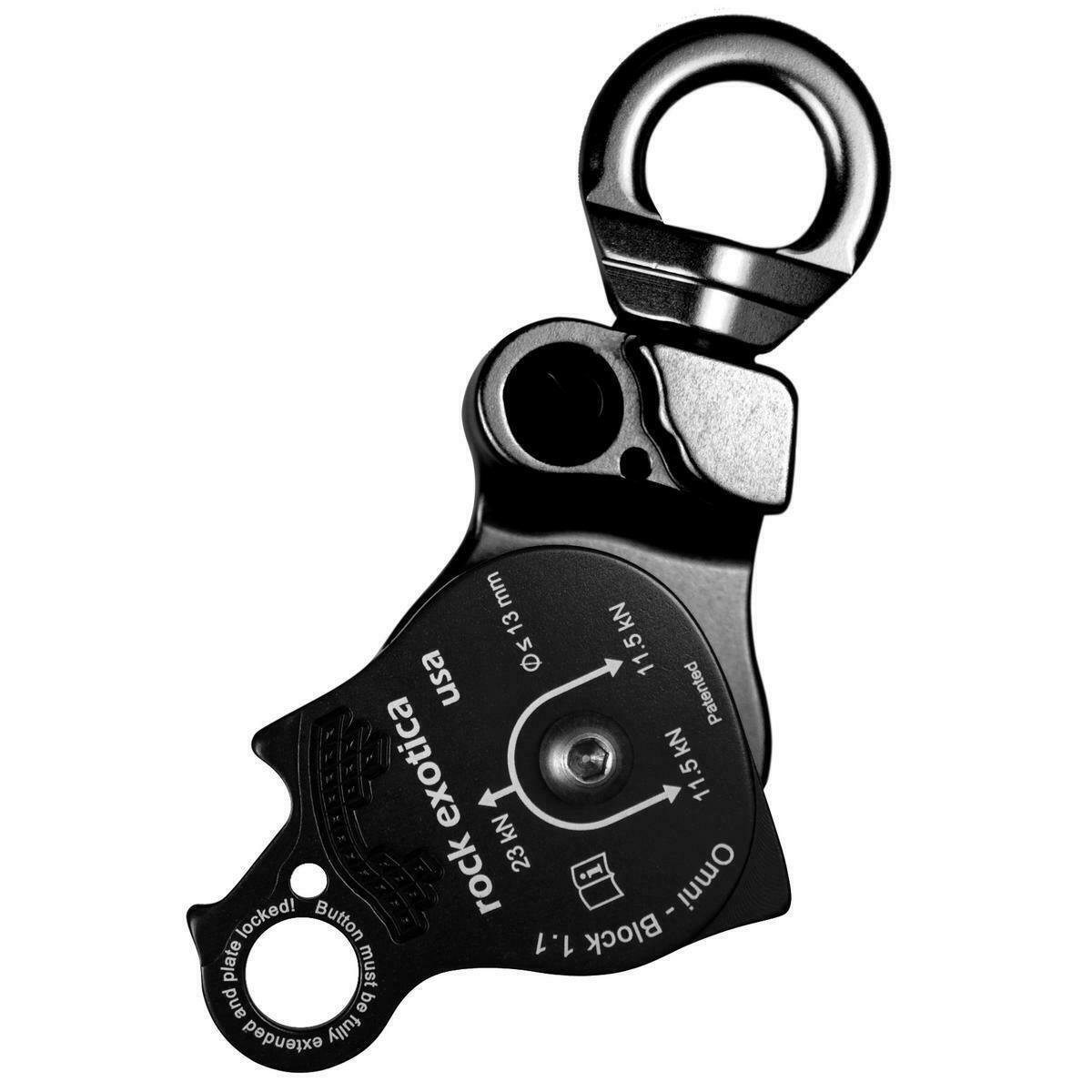 rock exotica 28 mm (1.1") single Omni-Block swivel pulley (black)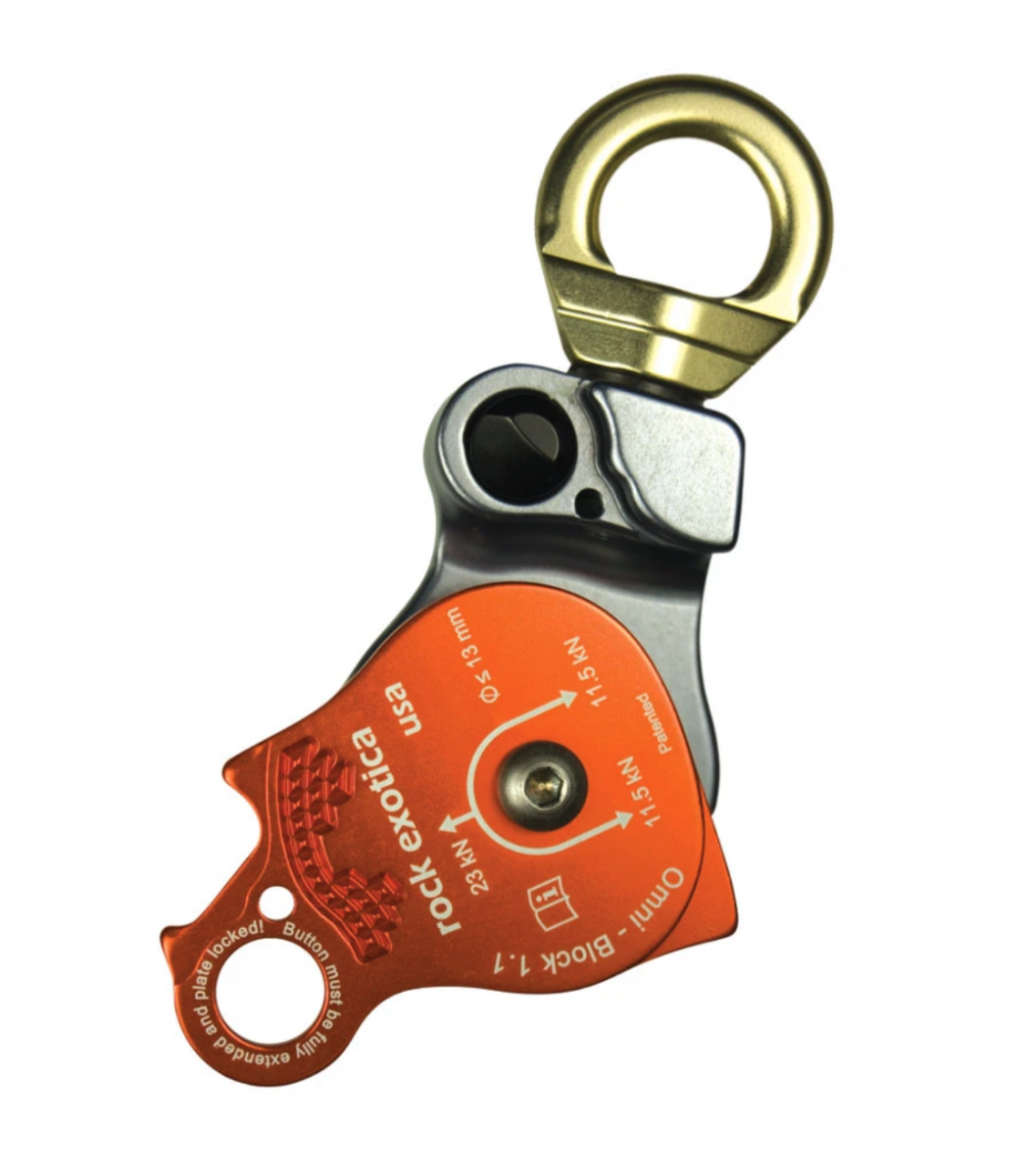 rock exotica 28 mm (1.1") single Omni-Block swivel pulley (standard orange)
rock exotica 38 mm (1.5") single Omni-Block swivel pulley (standard orange)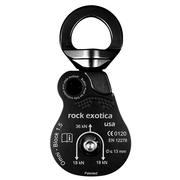 rock exotica 38 mm (1.5") single Omni-Block swivel pulley (black)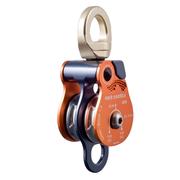 rock exotica 38 mm (1.5") double Omni-Block swivel pulley (standard orange)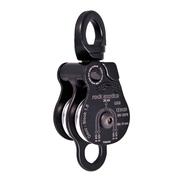 rock exotica 38 mm (1.5") double Omni-Block swivel pulley (black)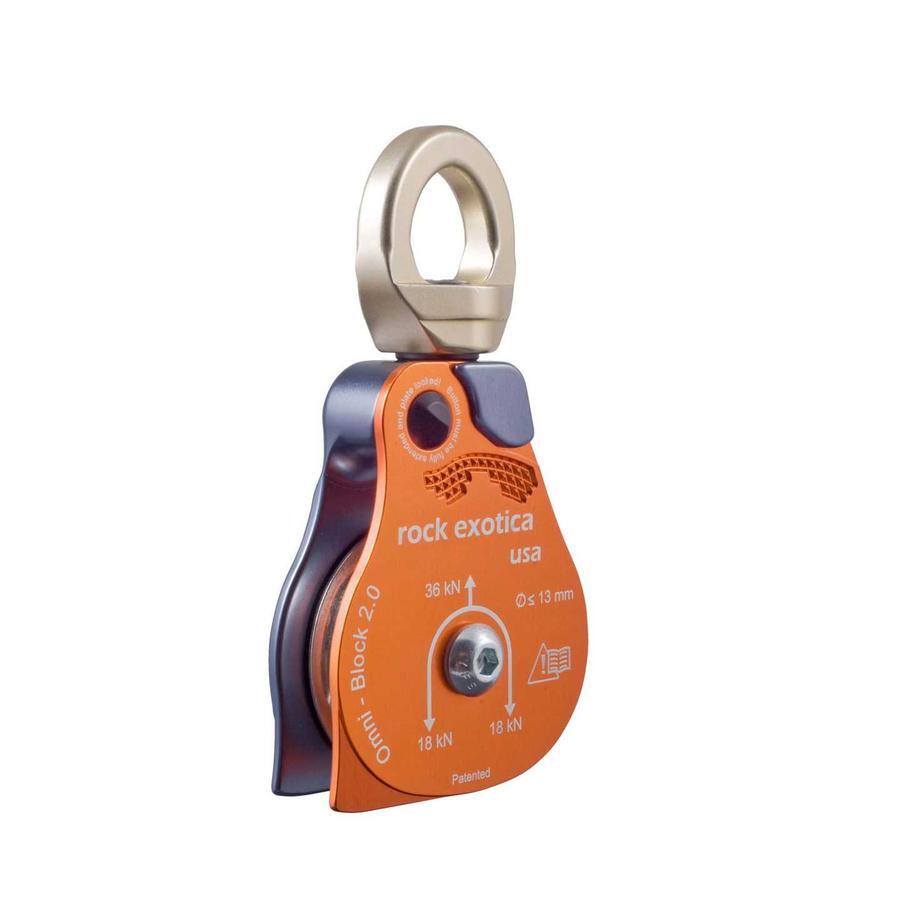 rock exotica 51 mm (2.0") single Omni-Block swivel pulley (standard orange)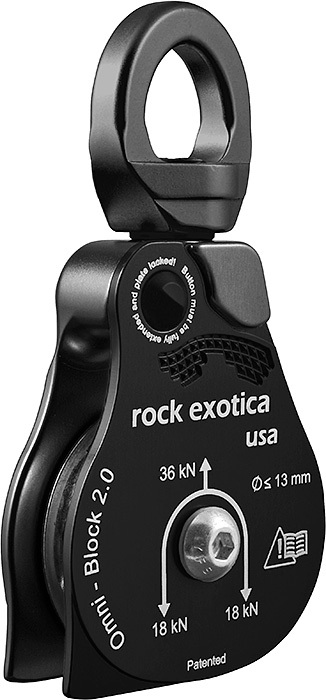 rock exotica 51 mm (2.0") single Omni-Block swivel pulley (black)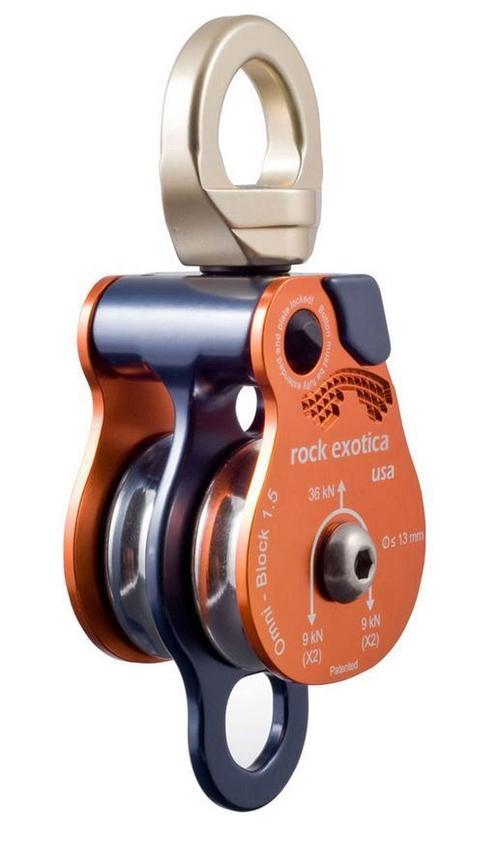 rock exotica 51 mm (2.0") double Omni-Block swivel pulley (standard orange)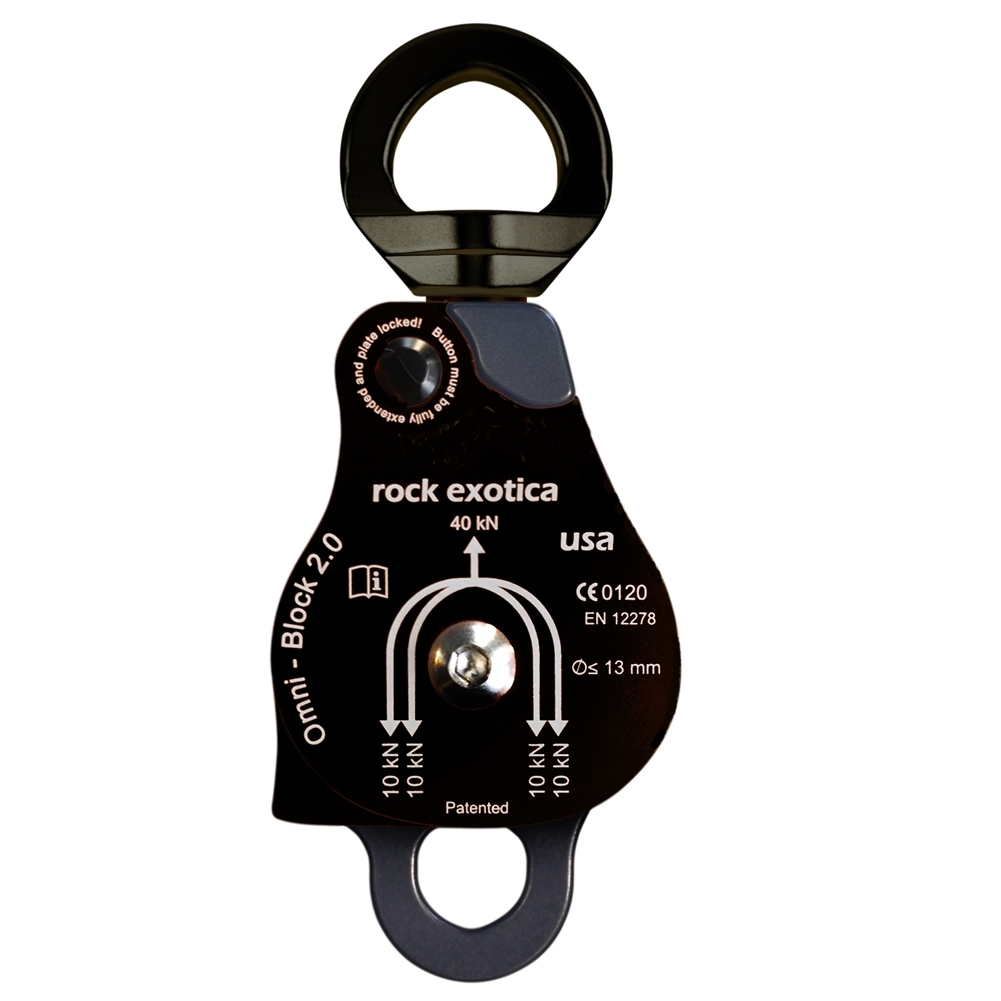 rock exotica 51 mm (2.0") double Omni-Block swivel pulley (black)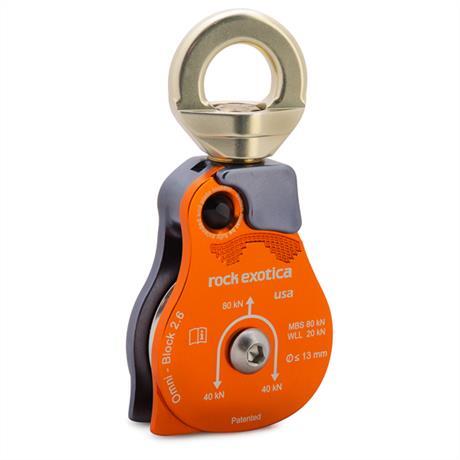 rock exotica 66 mm (2.6") single Omni-Block swivel pulley (standard orange)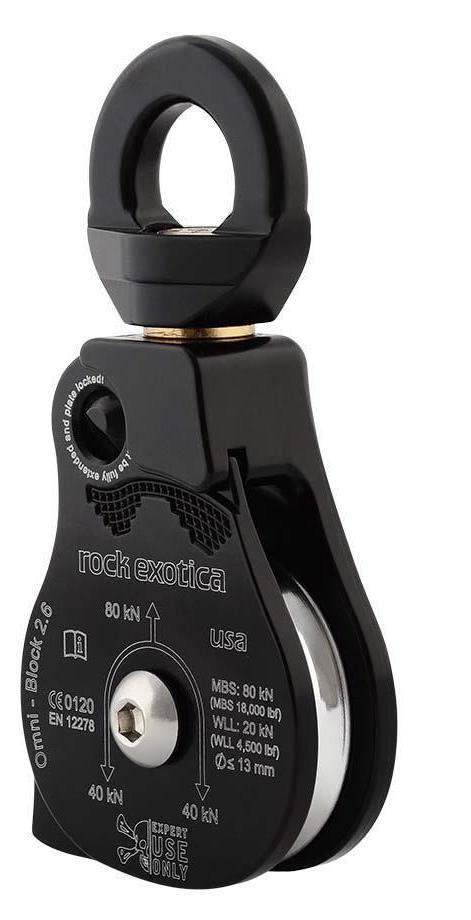 rock exotica 66 mm (2.6") single Omni-Block swivel pulley (black)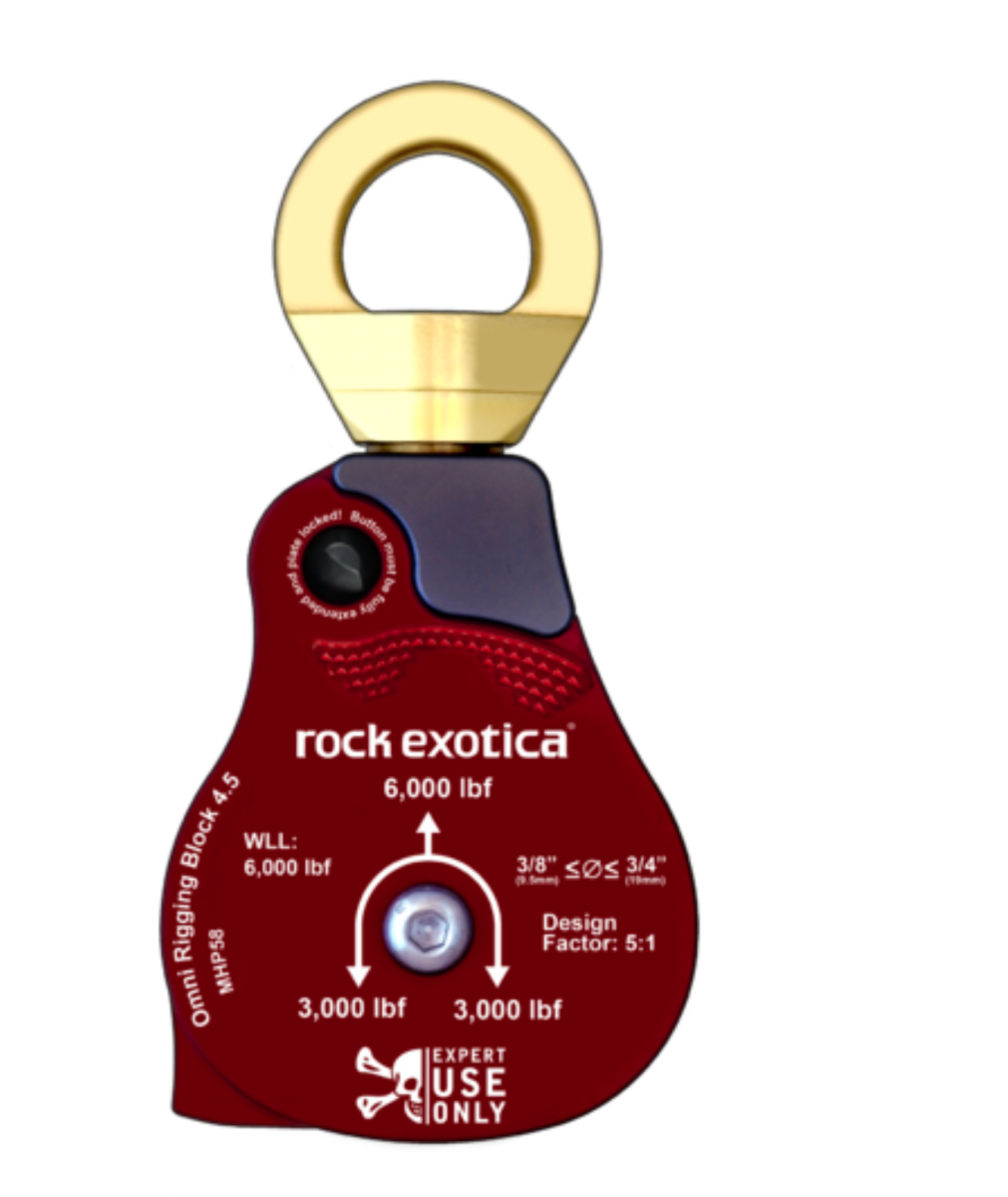 rock exotica 114.3 mm (4.5") material handling Omni-Block pulley
(5007B1)
| | |
| --- | --- |
| SKU | 5007B1 |
| Barcode # | |
| Brand | Buckingham Manufacturing |
| Shipping Weight | 0.4500kg |
| Shipping Height | 0.114m |
| Shipping Length | 0.140m |
| Unit Of Measure | Each |
Others Also Bought
More From This Category